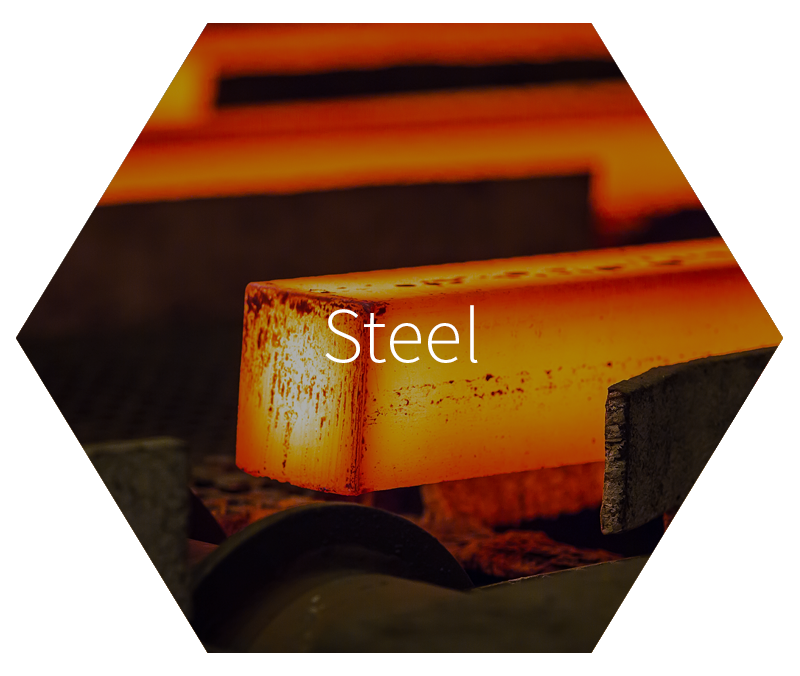 Steel
The production and processing of steel subjects mill components to combinations of enormous load, high temperature, corrosion, and they are exposed to thermal fatigue, bending stresses, oxidation and abrasion. 
This has the potential to cause many problems throughout the processing line. 
Modern steel mills have recognized the importance of incorporating surface solutions to protect the process rollers. 
Typical Applications
ROT Rolls.
Conveyor Rolls.
Stabiliser Rolls.
Tensioner Rolls.
Pinch Rolls.
Pick-Up Rolls.
Deflector Rolls.
Continuous Caster Rolls.