Laser Cladding
Laser cladding has been used for many years in a wide variety of industries to provide metal components with improved functional surfaces.
Laser Cladding is a weld build-up process, It is increasingly used instead of PTA (Plasma Transferred Arc) welding and easily outperforms conventional welding methods like TIG (Tungsten Inert Gas) for advanced weld repair applications
The powder used in laser cladding is normally of a metallic nature, and is injected into the laser by either coaxial or lateral nozzles.
The interaction of the metallic powder stream and the laser causes melting to occur, and is known as the melt pool.
This is deposited onto a substrate; moving the substrate allows the melt pool to solidify and thus produces a track of solid metal.
Laser Cladding allows power densities that are not typically possible with conventional thermal procedures resulting in minimal heat input, minimal distortion and avoidance of post weld heat treatments.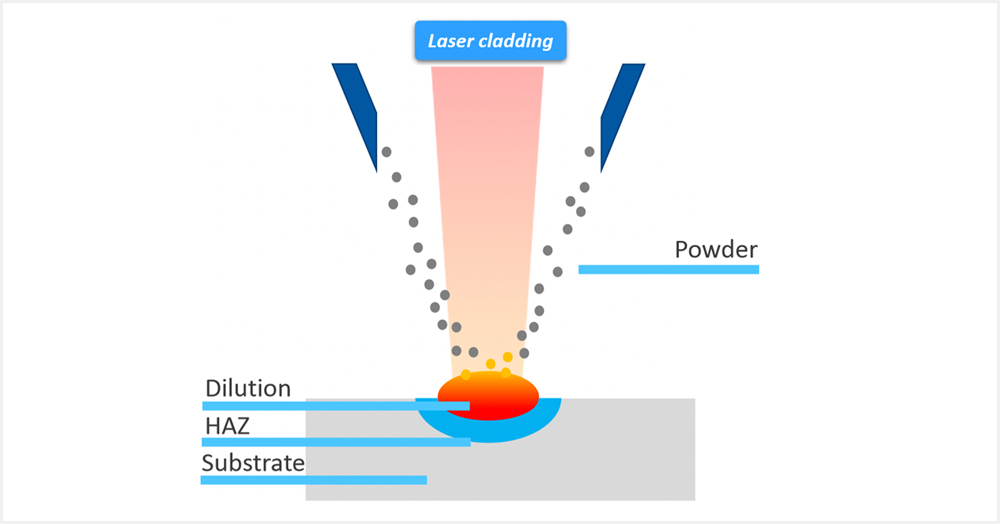 Advantages of Laser Cladding
atomically bonded to the substrate.
fully dense deposit.
no under corrosion possible.
low heat input and distortion.
low material dilution (<1%).
used for new and repair applications.
surface as well as edge build-ups.
near net-shape deposit, less finishing effort.
high process control and reproducibility.
has a minimal effect on the characteristics of the base material, compared to PTA or Welding.
Post-weld heat treatment is often eliminated.
What process is right for me?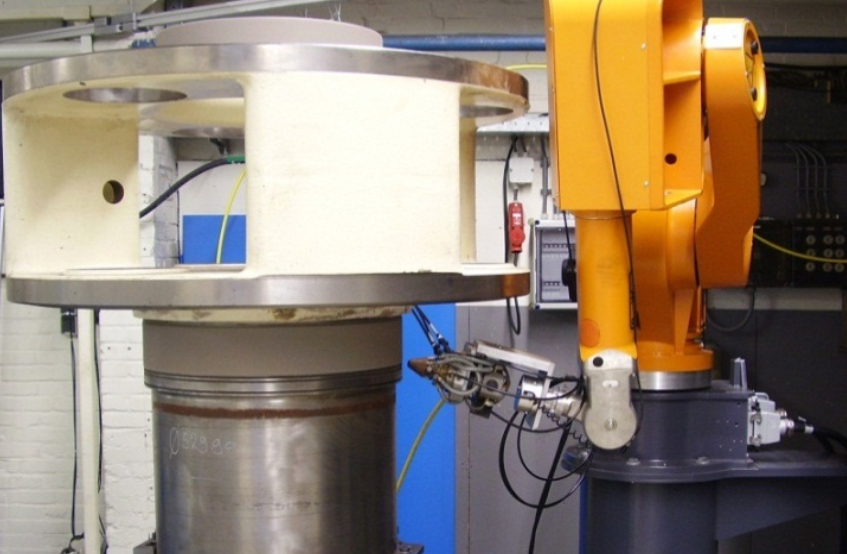 Conventional Cladding
round spot Ø 2 – 6 mm
Most flexible
Best all-rounder
All positions
Range of nozzles for specific tasks ie. off-axis
2kW to 6kW typically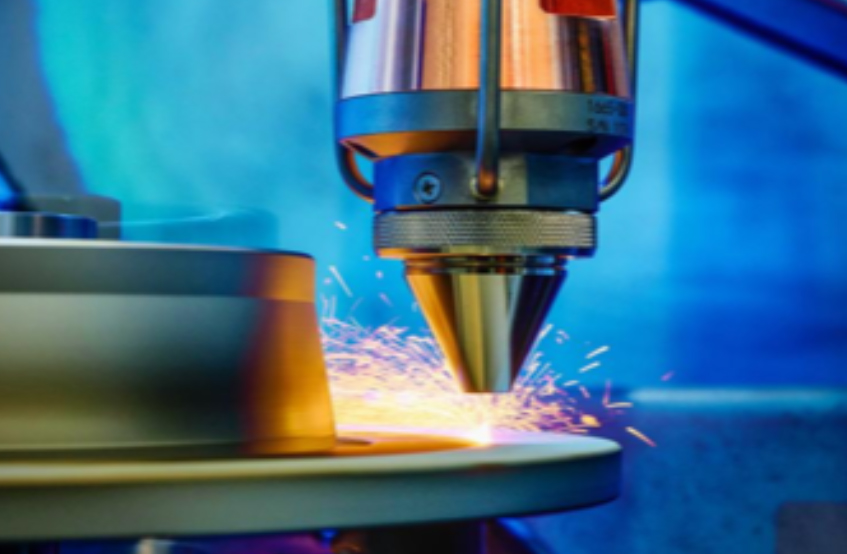 EHLA
round spot Ø 1,5 mm
Unrivalled for thin layers < 0,4mm
Higher power and powder efficiency
Ultra low heat input
Unconventional material pairings possible
Only for rotationally symmetrical work pieces
Preferably down hand position
2kw to 8kW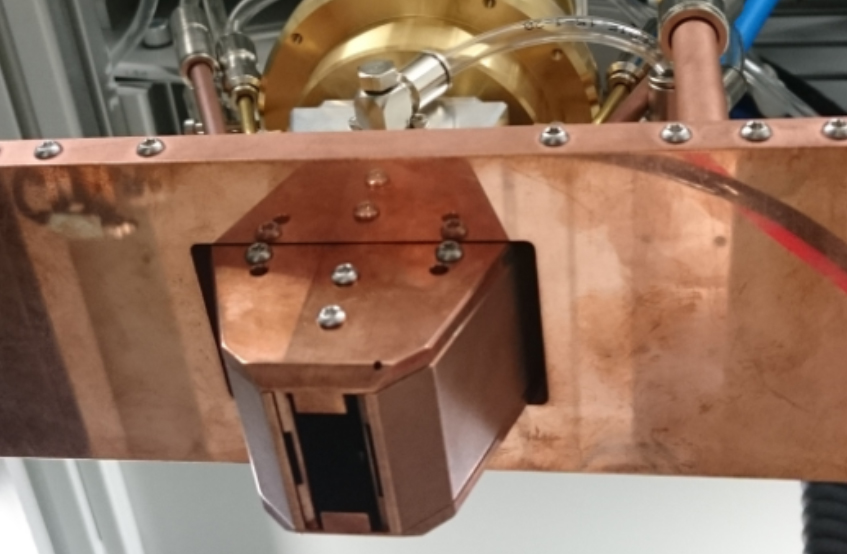 Wide Beam Cladding
line spot 10 – 24 mm
High power, high deposition rate
High heat input
Suitable for heavy, thick walled components
Only down hand position
6kW to 20kW