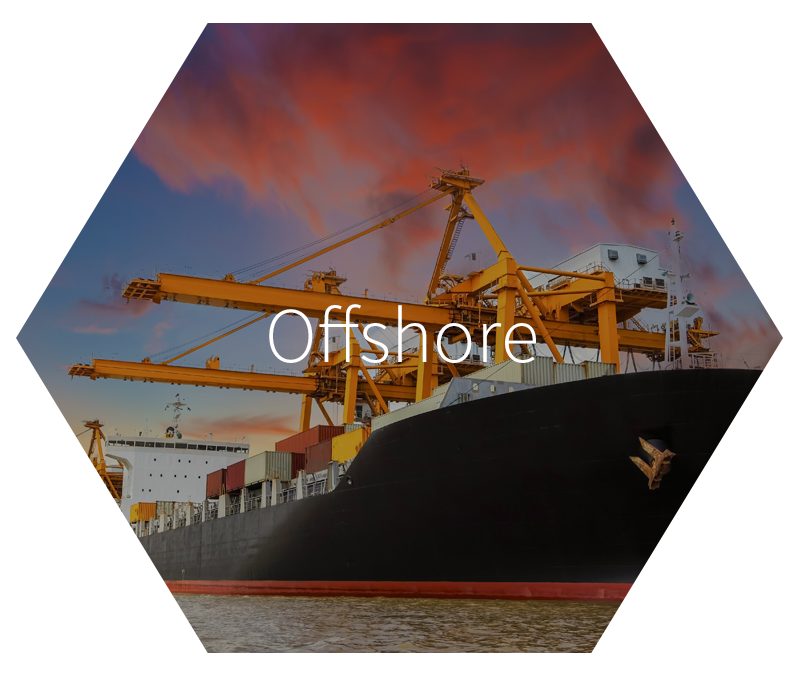 Offshore
The exceptionally severe application circumstances in deep water offshore drilling require surface technology properties outside the conventional galvanic or thermal sprayed technologies can provide. High performance hydraulic cylinder rod coatings applied via laser cladding is designed for the most demanding fresh and salt water applications and harshest operating environments. Laser cladding extends the life of hydraulic cylinders by offering EXTREME CORROSION PROTECTION and reduces costs of unplanned maintenance and equipment downtime.
Hydraulic cylinders protected with laser cladding have been offshore/on rigs for more than 5 years without performance degradation in a salt water environment. Essentially, lifelong corrosion protection, in the splash zone or for permanently submerged piston rods.
Laser cladding can be applied to cylinder rods over 20+ meters long without cracking and can withstand up to 180-degree bend and impact up to 24 foot pounds of force. FLEXIBILITY WITHOUT CRACKING.
Typical Applications
Hydraulics

Heave compensation cylinders.
Riser tensioner cylinders.
Jacking cylinders.
Jack up cylinders.
Deck Mating cylinders.
Suction dredger cylinders.
Hull door cylinder.
Piling barge cylinders.
Split barge cylinders.
Hull outlet cylinder.

Bearing Housings.
Piston Rings.
Shafts.